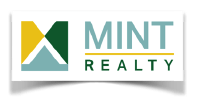 Mint Realty Qld in accordance with compliance and the Privacy Act 1988 (Cth) and the Australian Privacy Principles (APPs) we are committed to protecting your information and privacy.
In this document Mint Realty Qld sets out our condensed Privacy Notice.
Should you require more information around the way we manage your information, complains and how Mint Realty Qld conducts business you can email us at admin@mintrealty.com.au.
Information Collection
Types of personal information that may be collected
full name
date of birth
residential, postal and owned Property addresses
email address
phone numbers
occupation and income evidence
employer and business contact and address
financial institution details
person connect to you like spouse, de facto, dependent children, and roommates
Use, Disclosure and access
Information about you for the following purposes :
property sale or purchase
property lease – as a lessor or lessee
obtain a loan
bond – payment or refund
tenancy disputes
and to the following agencies or services
government agency (i.e. Titles Registry Office & Residential Tenancies Authority)
tenancy databases and services
credit authorities
internal and external management personnel to support your and ongoing service/s
marketing services
legal professional and law enforcement personnel
financial advisors or institution
Insurance providers and brokers
utility and service providers
independent contractors, individuals or entities
trade people
entities involved in purchasing part or all of our business
related companies
payments systems organisations including financial institutions and merchants
real estate websites and peak
Whenever it is reasonable or practicable to do so, Mint Realty Qld will endeavour to collect your personal information directly from you. It may occur that we will need to collect information from a third party as outlined above. It may also be necessary for us to enter your personal information into forms, software and real estate websites.
As we provide links to Web sites, as well as to third party sites and as these entities are not under our control we cannot accept responsibility for their conduct. We advise you to examine the terms and conditions of use on their sites and their privacy statement.
The terms of use of a third parties software or websites may vary and we will consider each to directly protect your privacy and information where possible. We may disclose your personal information to recipients within Australia or to overseas recipients.
Information storage
Your personal information is held by us will be stored electronically in secure data centres located in Australia. Mint Realty have implemented strict policies and procedures to safeguard the storage and processing of your data and have verified the security arrangements of its outsourced storage providers. The information will be held for a term in accordance with legal and compliance requirements. Our employees and the information contractors who provide services related to our information systems are obliged to uphold confidentiality of any personal information held by us.
However, we will not be held responsible for events arising from unauthorised access to your personal information.
We need your permission to collect, use and disclose your personal information, and we therefore ask that you 'sign' this document to indicate your consent. By acknowledgement you allow Mint Realty Qld to provide the services your have requested of us.
You have the right to request accessing your information!
For further information about how you may obtain access to, or apply for the correction of your personal information, contacting us direct.
A charge may apply for providing access to your information and any corrections legal or otherwise that are undertaken. If you have further questions about how your personal information is used contact us at admin@mintrealty.com.au or call on 07 3202 6611.
FURTHER PRIVACY INFORMATION about privacy issues in Australia and protecting your privacy, visit the Australian Federal Privacy Commissioner's web site1
 Name                                                                                                   Signature
 Name                                                                                                   Signature
 Name                                                                                                   Signature
 Name                                                                                                   Signature
Mint Realty Qld. ABN 15 927 682 930      Lic# 3423743                                                                             Privacy Act and Consent Form     V20.02